33rd Annual Spring Ride 2019
by Kelli Land, Corral 12
This year's ETI Spring Ride will be at Heart Bar Equestrian campground near Big Bear June 9-15, 2019. We will ride some of Southern California's greatest backcountry horseback riding trails. ETI's cook crew will prepare our meals (breakfast, a variety of lunch fixin's, dinner, and dessert). Our trail boss will lead us on four days of wagon-wheel rides, with a duration of 4-6 hours through valley and mountain trails. Riders will have plenty of time for rest and social time with other riders. Mid-week we have a day of rest when riders can explore the nearby villages, hike, or just sleep in, and then all join in for lunch and the super-fun cornhole tournament.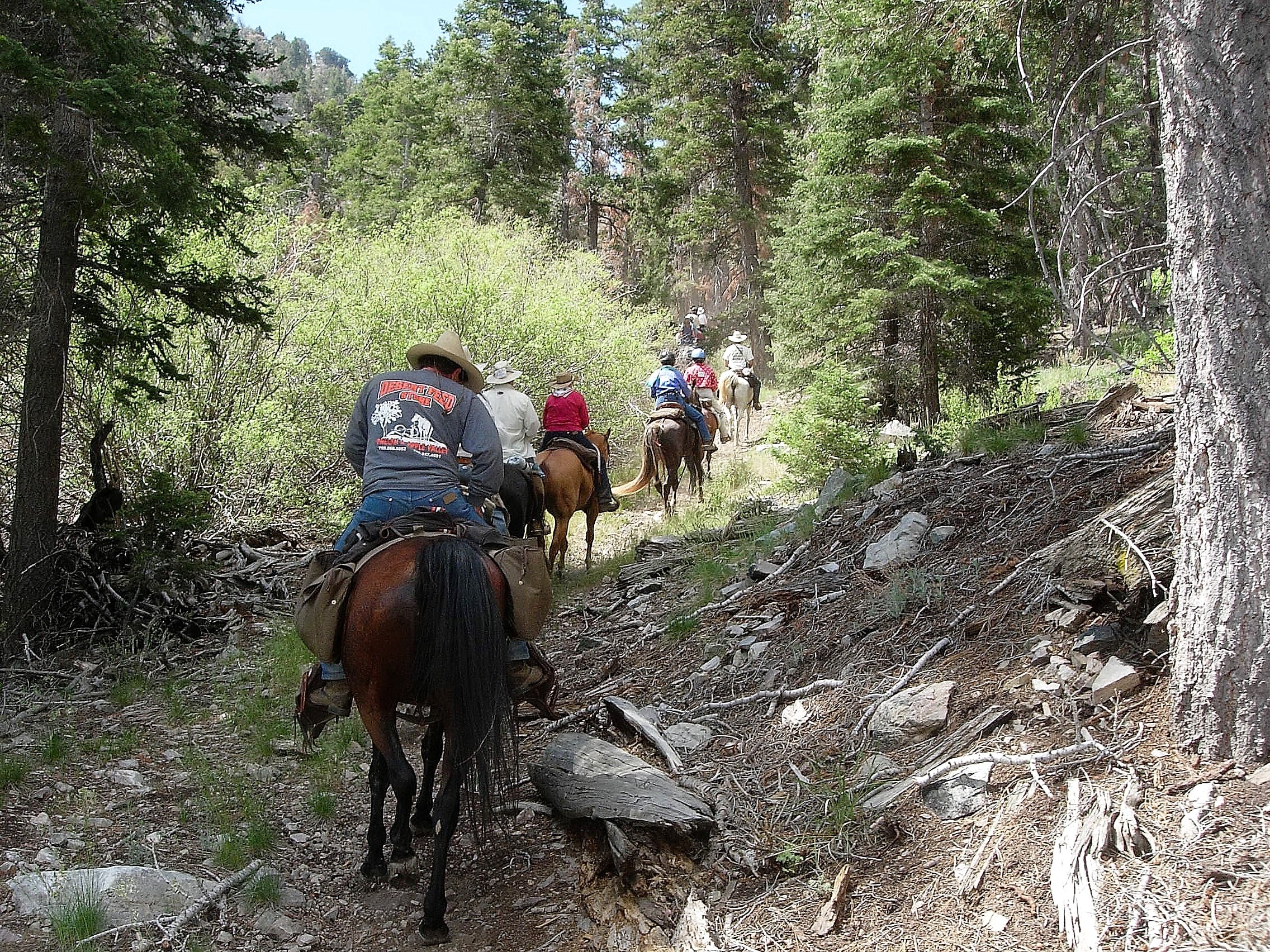 The campground offers one large-group campsite, available for tent or RV camping. The site can accommodate up to 65 people and 21 vehicles, as well as a large number of horses. The campground is equipped with corrals for 40 horses, multiple tables, a campfire circle and grills. Firewood is available for purchase at the adjacent Heart Bar Campground. Accessible flush toilets, showers and drinking water are provided at the campground.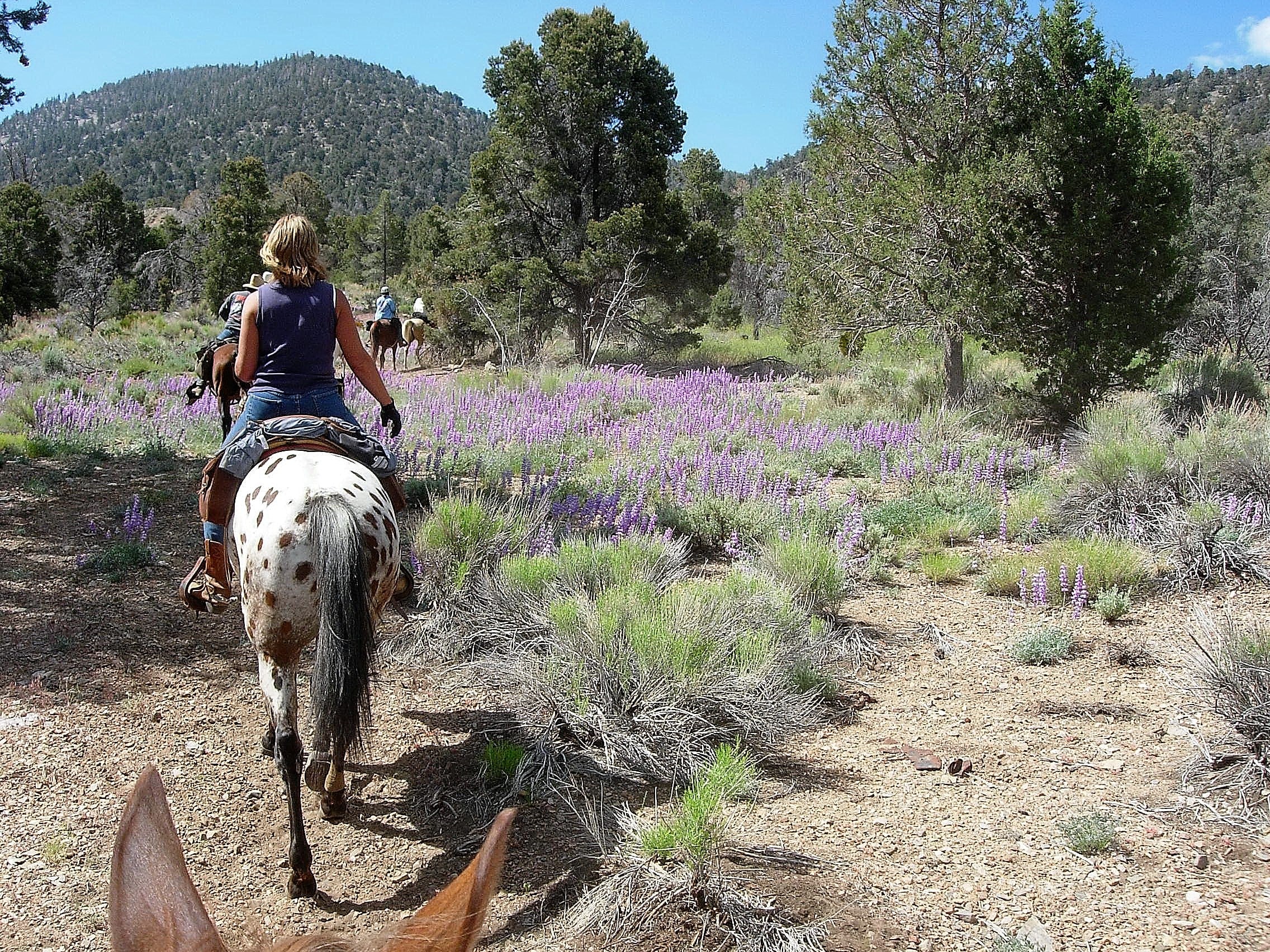 The campground is located in the pine-covered mountains of Southern California, at an elevation of 6,880 feet. It is not far from the Big Bear Lake, but far enough to retain a remote and secluded atmosphere.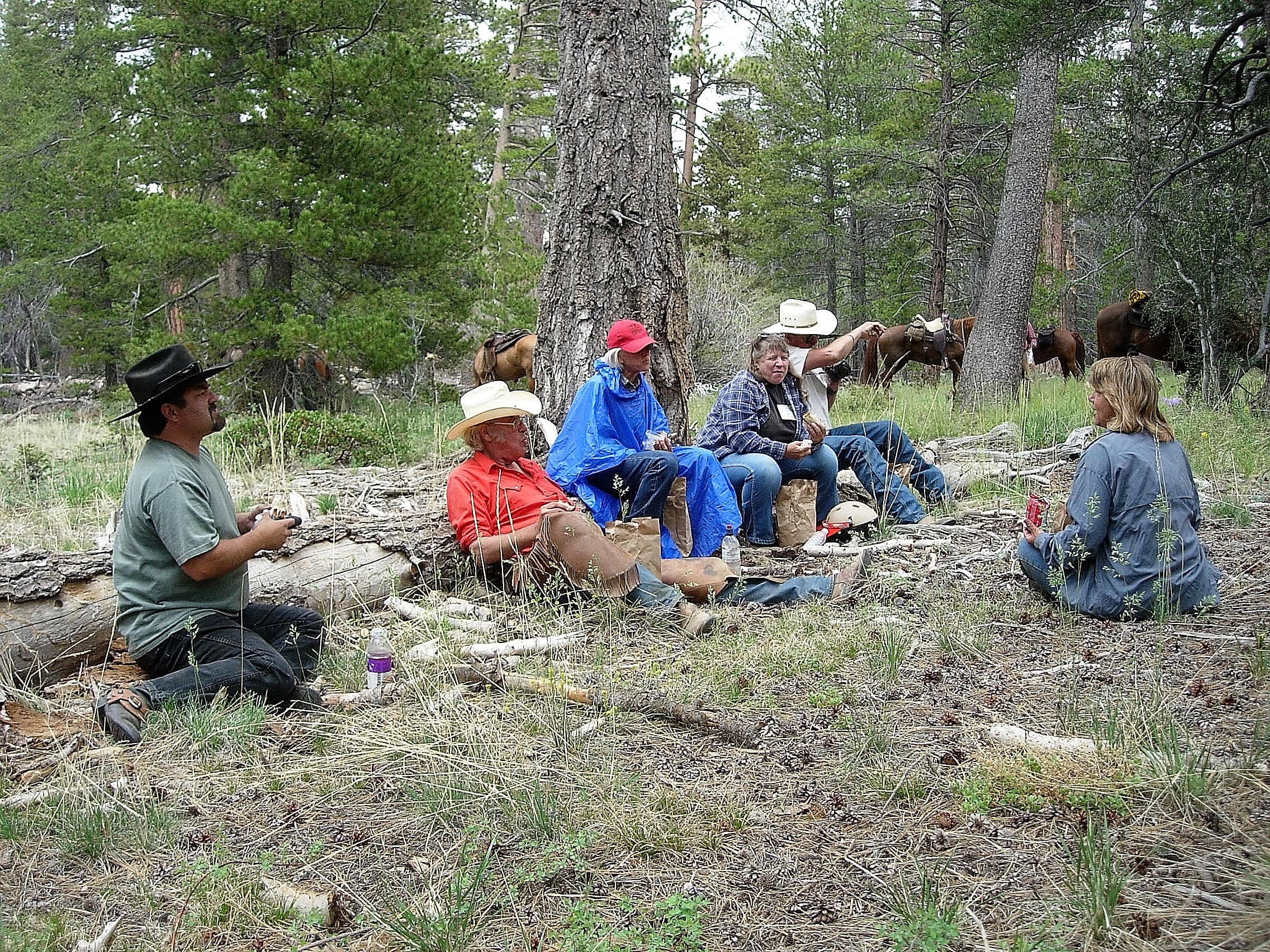 Save the dates! See you at ETI's 33rd Annual Spring Ride!
Contact Kelli Land at 818-472-2043 (cell) or email: horseqrtrs@yahoo.com.
Download and print your 2019 Heart Bar application and waiver forms HERE.